Design
Created to showcase the membership of the NHFCR to the College Republicans, while being uniquely New Hampshire.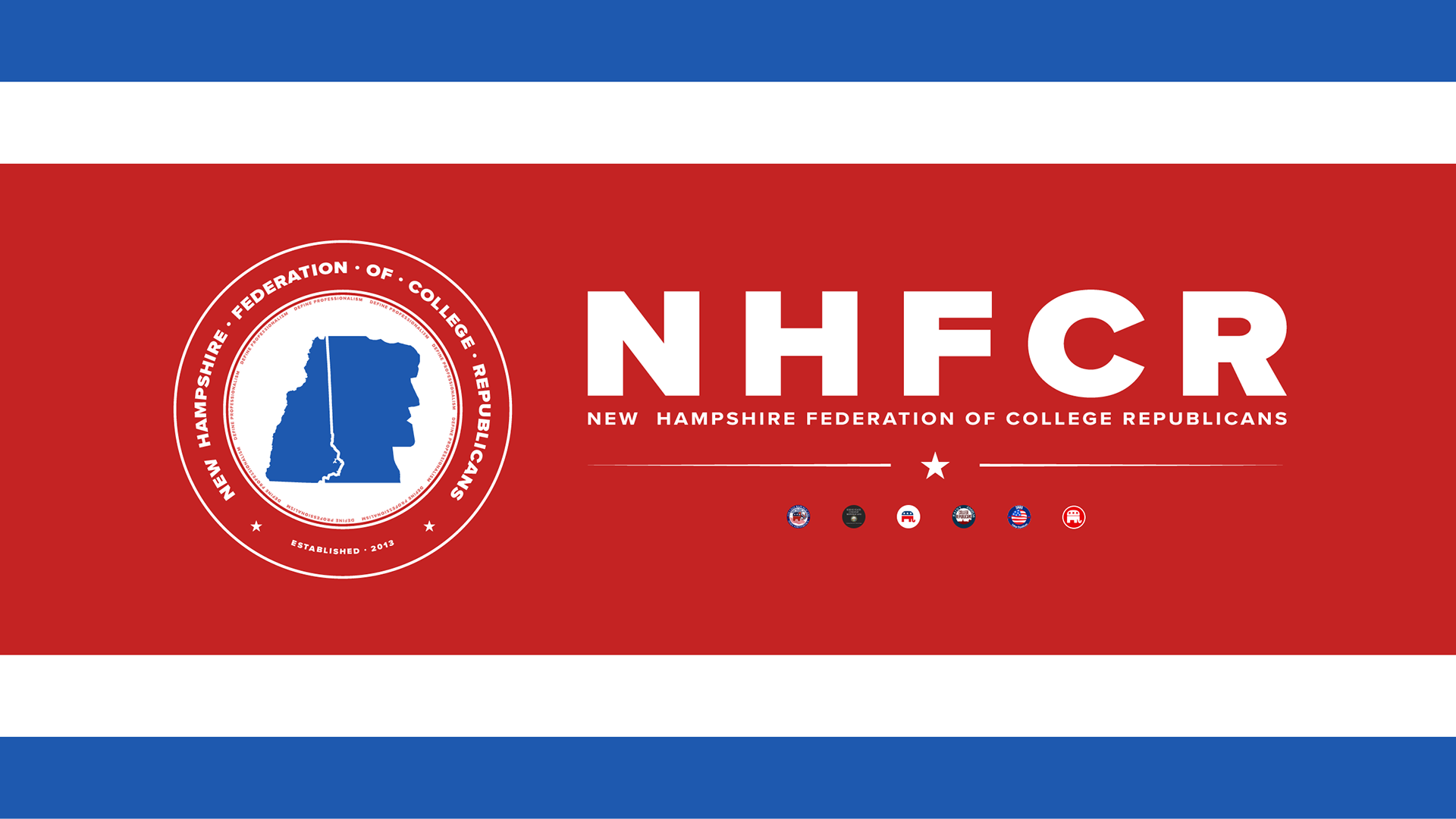 Analysis
Colors
Red, white, and blue were chosen to relate to the colors used in the flag of the United States of America. Lighter, friendlier shades of red and blue were chosen to capture attention.
Font
The font chosen to be used was Proxima Nova. Chosen for its ubiquitous nature (being available online through various font kits), powerful type display, and clarity across different screen and print mediums.

The Granite List
To show its appreciation to those it considers fighters of free speech on college campuses, the NHFCR created a "Granite List" to showcase these people.
The List's seal design features a light and dark grey tone and a simple "grain" filter to give it a premium, granite appearance that can be proudly displayed on websites, print, and other mediums.